Scarlett's Blend - Age Defying Serum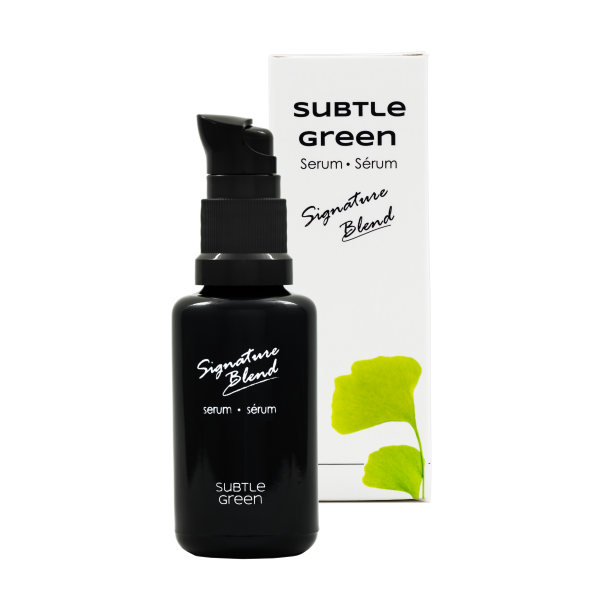 $125.75
⚶ FREE SHIPPING CANADA & USA
⚶ CRUELTY-FREE, SUSTAINABLE BEAUTY - GET IT NOW
⚶ 100% NATURAL
This age defying serum is designed to prevent and address all three effects of aging (dry skin, loss of elasticity(wrinkles) and skin tone)

The serum combines the power of the following four anti-aging cosmoceuticals to restore a plump and youthful glow
Moth Bean extract is a naturally derived retinol alternative from moth bean that fights signs of aging by regenerating skin, increasing cell turnover revealing younger skin while gently reversing UV related oxidative damage.
Hyaluronic acid (chemical name Sodium Hyaluronate) and olive derived Squalane permeate skin quickly increasing hydration and improving skin elasticity
CoEnzyme Q10 (Ubiquinone) fights oxidative damage that leads to wrinkles and stimulates cellular regeneration to help skin restore its healthy tone and texture
Vitamin C stimulates collagen production and also prevents oxidative damage from UV so skin is firmer and smoother
These ingredients are enhanced with vitamin E, Rosehip CO2 and Arnica to make a smooth flowing serum that melts into skin
Hydrates skin and locks moisture in with Hyaluronic acid and olive Squalane, increasing skin suppleness

Fights free-radical damage from UV exposure and stimulates collagen production for tighter skin with CoEnzyme Q10 - aka Ubiquinone and vitamin C

Moth Bean extract (Vigna Acontifolia) is a natural alternative to retinol that gently reverses oxidative damage and tones skin

Improves skin elasticity and tone with Camellia seed oil, vitamin E and Arnica extract

Rose Floral water*
Olive Squalane
Vigna Acontifolia
Cetearyl Olivate& Sorbitan Olivate (Olive derived emulsifier)
Tetrahexadecyl Ascorbate (vitamin C ester)
Tocopherol acetate (vitamin E)
Sodium Levulinate (maize derived Ecocert preservative)
Sodium Anisate (basil derived Ecocert preservative)
Arnica extract
Sodium Hyaluronate(Hyaluronic acid)
Radish Root Ferment Filtrate (eco-friendly preservative)
Ubiquinone (Coenzyme Q10)
essential oils of Lavender*, Bergamot (non-phototoxic)* and Lemongrass*
citric acid* (pH balancer)

* Certified organic ingredient

Formulated Without

We're pleased to say that your product is free from:

Parabens
Sulfates
Phthalates
PEG derived ingredients
Synthetics and fillers
Artificial fragrances

This is a 30 ml bottle.

Designed for Scarlett using ingredients she has selected specifically for her!
---
We're proud to bring you a powerful and healthy skincare solution with pure botanicals and essential oils.